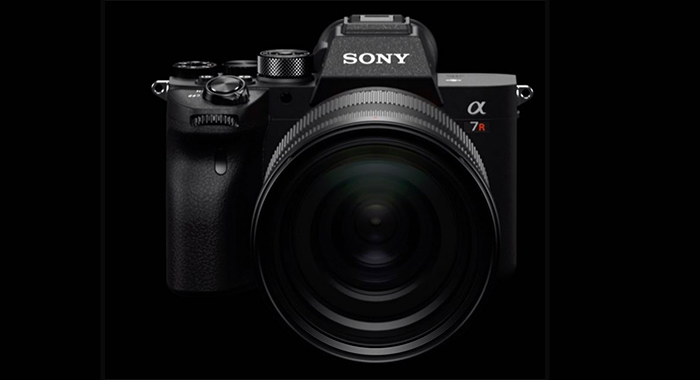 I got this a week ago and I didn't post it because it was from a new source. Now the same source is spreading the specs to forums and other rumor websites. So I am going to post it too with a WARNING that these are not from reliable source. This is the message I got:
Hi Andrea.
Here's what I know about the specs and selling points of the α7RV.
This all-rounder is priced higher than the α7SIII.
The camera emphasizes resolution in both still and video, and it demonstrates this to the fullest.
My English is not so good.
Please read the following sentences with an interpreter.
ILCE-7RM5
A redeveloped image sensor with approximately 61 million effective pixels and the latest generation image processing engine capture high-definition subjects with an overwhelming sense of reality.
Optical low-pass filterless specification that maximizes the sense of resolution
Achieves approximately twice the high-speed readout compared to conventional models (* α7R IV ratio)
BIONZ XR with innovative new architecture for the future
Achieves high resolution, high sensitivity / low noise performance, and wide dynamic range
When shooting in uncompressed RAW or lossless compressed RAW, the maximum speed is 10 frames / sec.
Supports 4D FOCUS image plane phase difference method, wide range, high speed, high accuracy, high tracking AF
WIDE: 759 phase difference distance measuring points are arranged at high density in almost the entire area (about 92%) of the image sensor's imaging screen. The area for contrast AF is 425 points.
Eye AF right / left eye selection (person / animal)
Real-time tracking
Real-time pupil AF (person)
Real-time Eye AF (Animal)
Real-time Eye AF (Bird)
Achieves high-precision AF distance measurement in the low-brightness environment of EV-4
High-precision and stable color reproduction
1200 split live view analysis metering
Low vibration and high durability shutter
Mechanical structure that suppresses blurring
Optical 5-axis in-body image stabilization that achieves a 5.5-step correction effect
Pixel shift multi shooting
Advantages unique to 16-image generation images (higher pixel count)
Get more accurate R / G / B information by shooting 16 shots
High-efficiency compression / compression / lossless compression / uncompressed RAW
10-bit recording HEIF format adopted and new viewing style "HLG still image mode"
Full size / APS-C shooting seamless switching
The latest electronic viewfinder that uses a high-definition OLED with approximately 9.44 million dots and an eyepiece optical system and mechanism.
3.0-inch tiltable LCD monitor with approximately 2.36 million dots that also supports touch operations on menus
New touch-enabled menu configuration and improved touch operability
High-resolution 8K (* maximum 30fps) video recording with all-pixel readout 9.6K oversampling (at full size) without pixel addition
High resolution 4K (* up to 60fps) video recording with oversampling in both full size / Super 35mm
"S & Q mode" for high-quality slow and quick motion shooting
Achieves oversampling full HD 120fps video recording
"Flexible exposure setting mode" that allows automatic / manual switching settings when shooting movies
High-performance image stabilization "active mode" that strongly supports handheld video recording
"Breathing correction" that suppresses fluctuations in the angle of view during focusing and supports high-quality expression
Creator's long-awaited focus map that visualizes the depth of field of the image and reduces the load of focusing settings
"AF transition speed" and "AF transfer sensitivity" that enable focus work left to the camera when shooting movies
Compatible with S-Cinetone, S-Log, HLG (Hybrid Log-Gamma)
Beautiful skin effect that brightens and cleans the skin even during video recording and live streaming
4: 2: 2 10bit recording is possible in both the camera body and Long GOP / Intra
High-quality All Intra recording (when recording XAVC S-I)
MPEG-H HEVC / H.265 codec recording (when recording XAVC HS)
"Proxy recording" that supports efficient video editing
Custom settings that allow you to zoom as you wish
Highlighting that shows at a glance during video recording
Zebra function, peaking function (red, yellow, white, blue)
Gamma display assist (off, auto, S-Log2, S-Log3, HLG (BT.2020), HLG (709))
Newly developed heat dissipation structure that enables continuous recording for a long time
The heat dissipation effect of Sony's original internal structure is about 5 times that of the conventional model (α7R IV).
Anti-dust system that removes dust
Designed for more dust and water resistance
Full magnesium alloy body for high robustness
Digital audio interface capable of high-quality sound recording
Achieves highly efficient FTP transfer function
Wi-Fi compliant, IEEE 802.11a / b / g / n / ac (2.4GHz band / 5GHz band)
Bluetooth standard Ver. 5.0 (2.4GHz band)
Equipped with synchro terminal
SuperSpeed ​​USB 10Gbps (USB 3.2) compatible USB Type-C terminal installed
High-speed charging with USB PD (Power Delivery) support
Dual slot for CFexpress Type A memory card
HDMI micro terminal (type D)
More about this source text
Source text required for additional translation information
Send feedback
Side panels