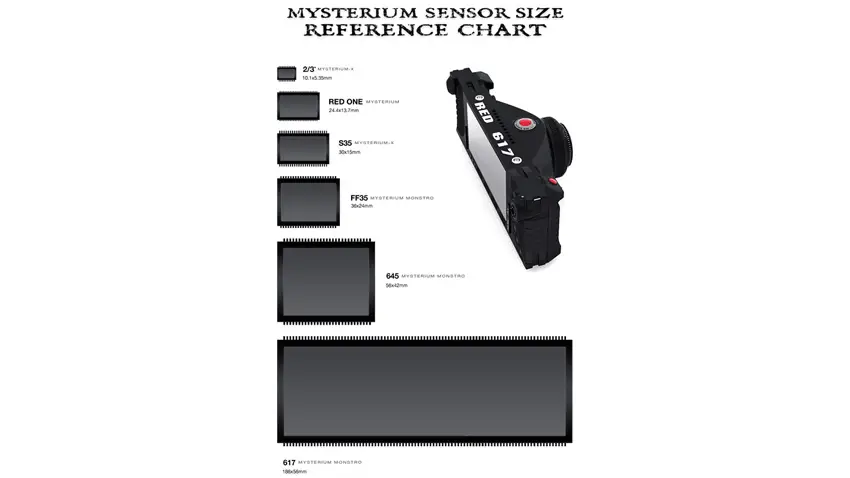 It was called the RED Mysterium 617 and was announced as a 28K camera sensor that would change the state of the art forever. But it also never materialized. What happened to RED's groundbreaking sensor and could we see it someday? Well, to answer that, you need to start at the beginning.
The story comes from Frame Voyager, on YouTube and is part of their abandoned camera series. The story tells the tale that in 2005, RED's founder Jim Jannard left Oakley, the sunglass company he founded, to create RED, with the goal of creating a digital image sensor worthy of the resolution offered by 35mm film.
By 2006, RED had announced the RED One at its Mysterium sensor. RED claimed that they had developed the image sensor itself, but according to Frame Voyager, that wasn't entirely accurate.
They had apparently bought the design from a company called Forza, but it was truly innovative wherever the Mysterium came from.
Fresh from that success, in 2008, RED's then chief marketing guy Ted Schilowitz, the company was working on an 8K and 28K version. Did Schillowitz misspeak? Well no.
There was a webpage discussing the RED Monstro 617 Mysterium sensor. But it hasn't been updated in quite a while. This leads Frame Voyager to believe the Mysterium 617 was more marketing than an actual design.
"RED liked to be mysterious in their marketing," said the video. "Creating buzz about everything they were doing." To underscore this conclusion, the video points to the failed RED Hydrogen smartphone, which ended up being an over-engineered copy of an existing design, which was meant to whip up the excitement to buy a new camera that would be able to use new features in the future.
The other possibility of what happened to the 617, was a change in sensor development. Over the course of the last few years, camera companies have learned that resolution is only a piece of the picture quality puzzle.
Dynamic range, color gamut, and other factors also contribute to how a camera manufacturer can reach and even surpass the image quality of film. At the end of the day, a massive 28K image sensor may have simply become an obsolete idea.
The results have come with the 8K Monstro VV from Epic, the ARRI Alexa, and even the 12K Blackmagic URSA Mini. All have surpassed film to the point that at the end of the day, pushing a massive image sensor with 28K resolution just simply wasn't necessary anymore.
It may have been BlueSky thinking at the time or simply a tale of what could have been. Or, it may be that simply by reaching for a sensor that big, RED learned vital lessons that paved the way for the 6K Dragon sensor and beyond.
Either way, that's research and development in a nutshell, and what comes out of it still pushes the science, and the art, forward.
[source: Frame Voyager]
B&H Order Link: