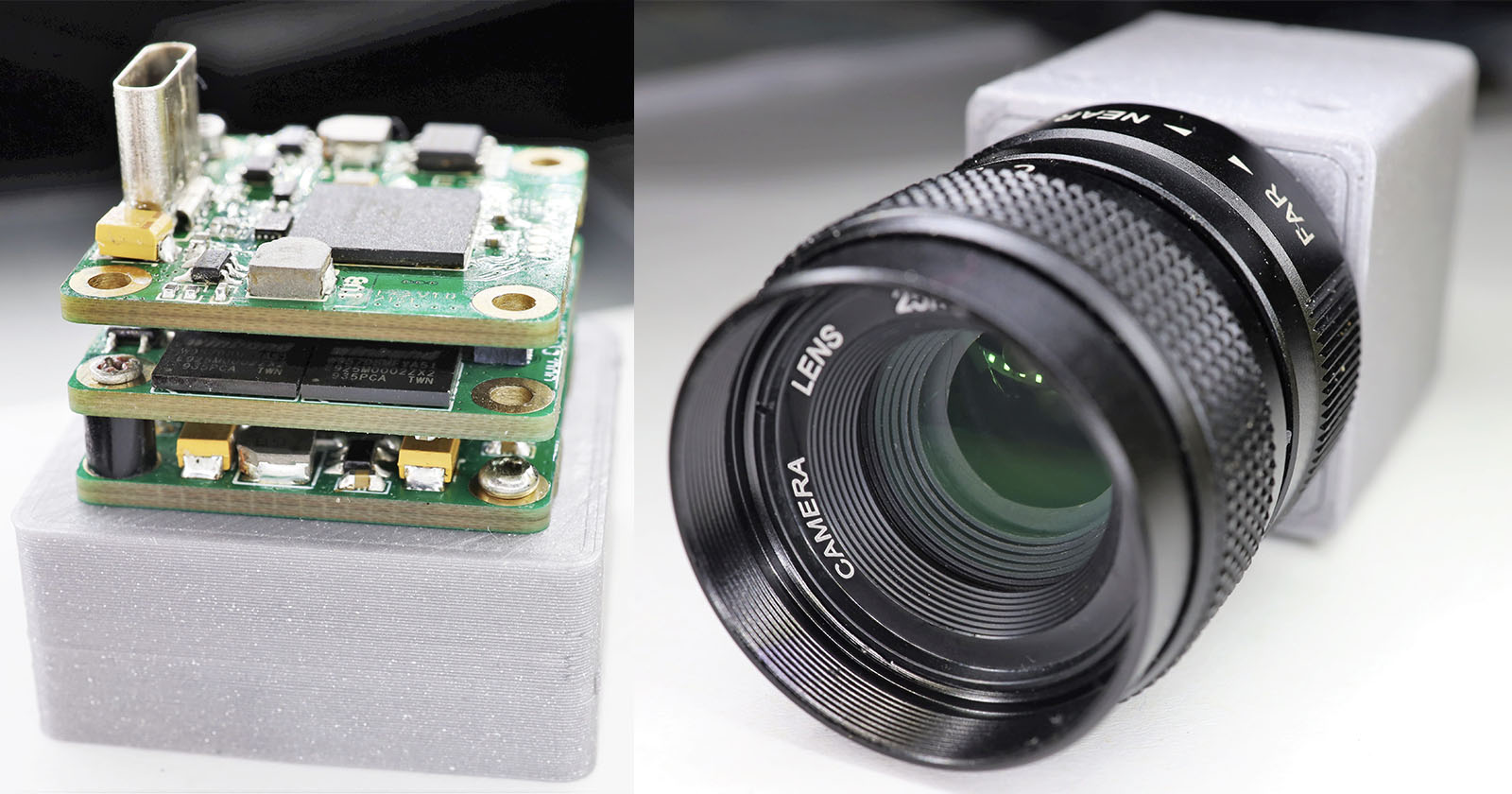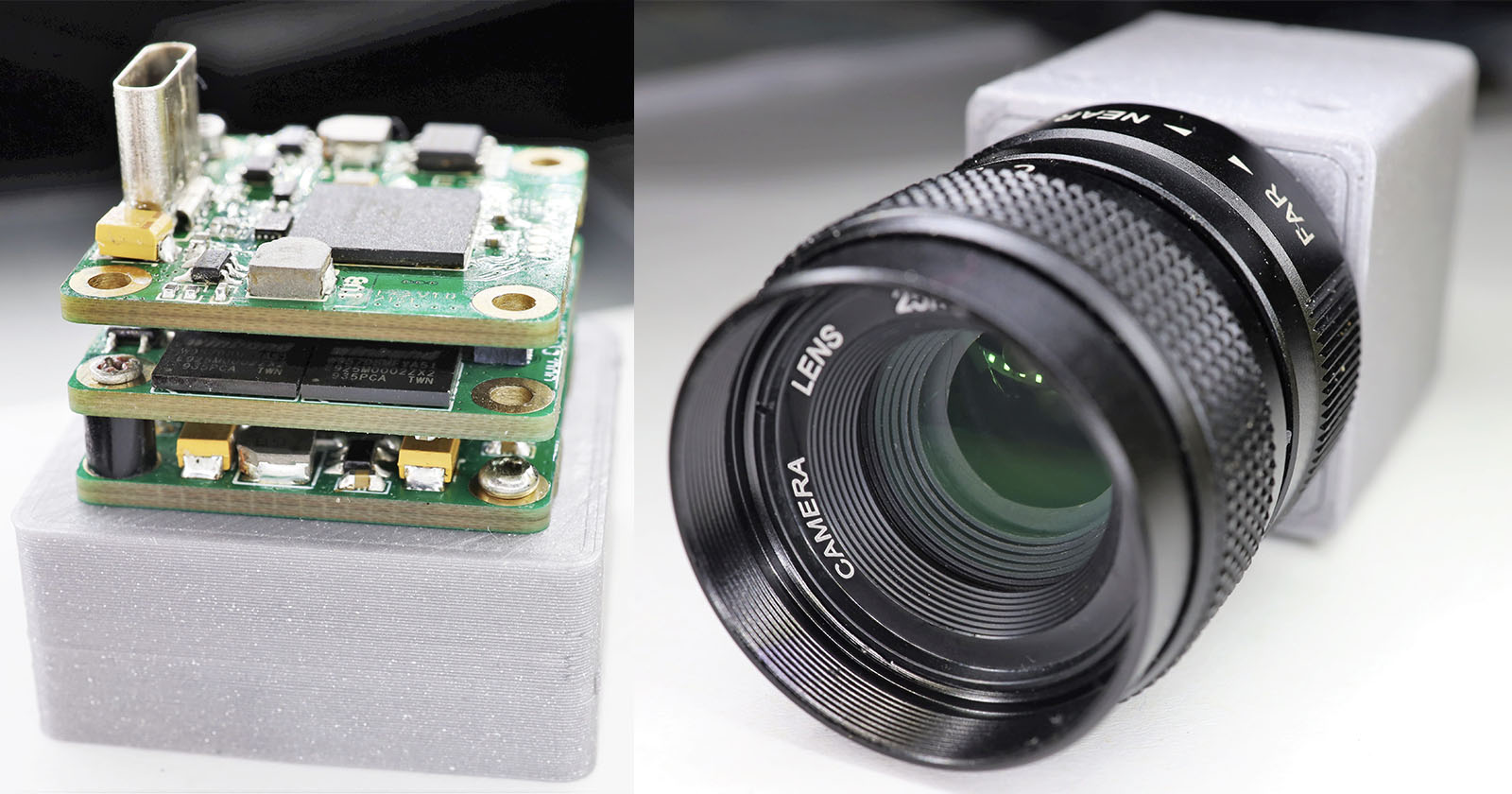 Electronics engineer Guarav Singh has 3D-printed a camera chassis that's designed to work with interchangeable lenses and sensors.
The open-source industrial-grade camera is split across three boards, and it is here the interesting design allows for modularity.
The first board holds the USB interface, with a USB 3.0 Type-C connector mounted at a 90-degree angle for data and power. The second board houses an FPGA, a Lattice Semiconductor Corsslink NK LIFCL-40, with 32MB of RAM split across two 16MB chips. The third board contains the sensor, which has been designed to be swapped out whenever the camera operator wishes.
The three-camera boards are placed behind a C-mount lens and enclosed within a 3D-printed chassis along with an aluminum thread for lens mounting and a hole at the rear of the camera for the USB cable to provide power and data.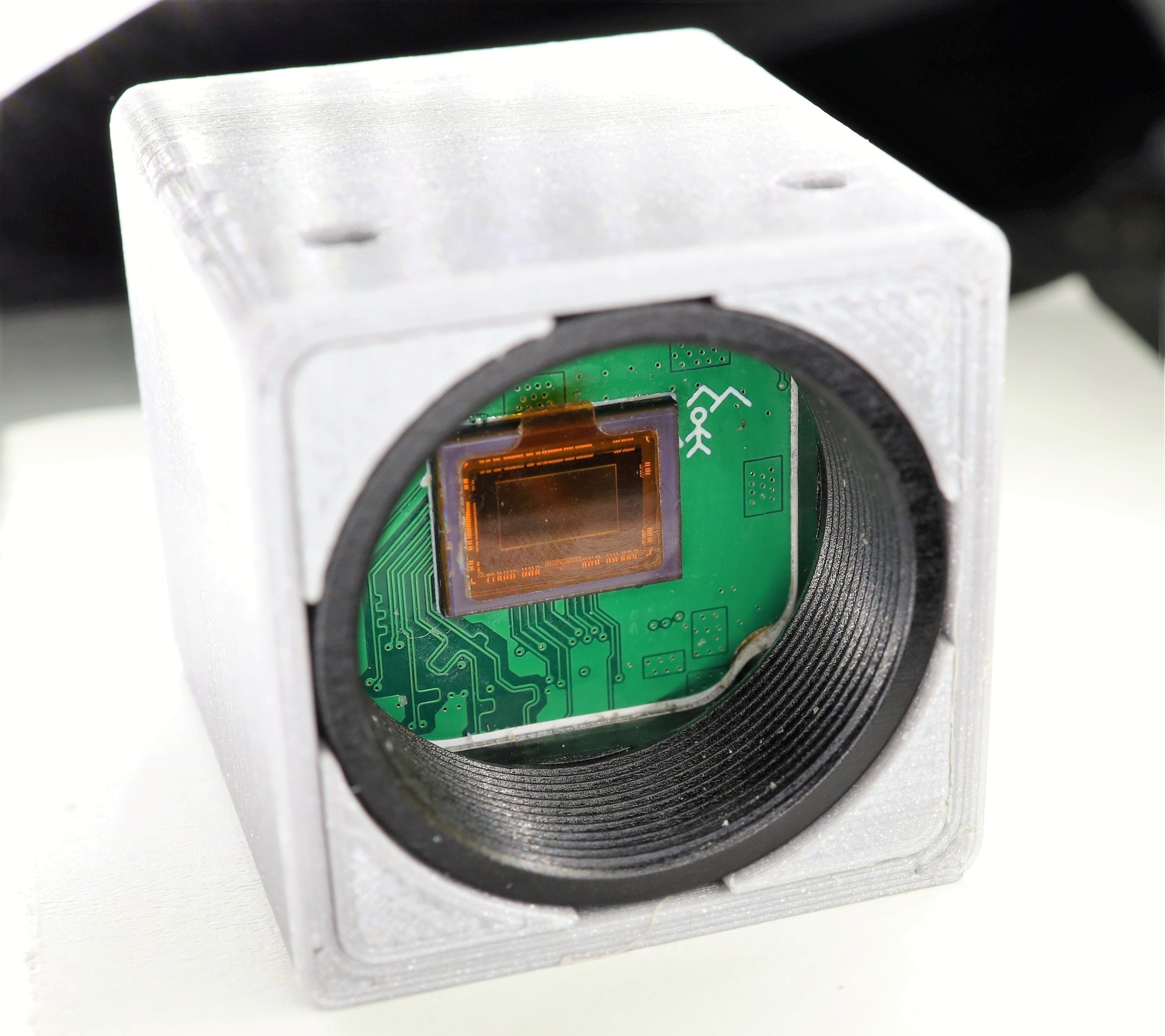 "This is yet another part in the DIY camera projects which I have been doing since quite some time," writes Singh on his blog, which was spotted by DIY Photography.
"This next successful implementation of making a C-mount, high lens mount, USB-C camera. This implementation will have absolute modular boards, having a dedicated sensor board which can be changed if needed."
The sensor that Singh has used is a MIPI sensor and is based on the Sony IMX219, which Singh describes as a "barebones" sensor. Singh's camera is also compatible with Sony IMX290, IMX327, and IMX462 image sensors.
These sensors all have a similar resolution of around 2 megapixels. They are also all 16:9 aspect ratio full HD resolution 1/2.8-inch type sensors, with a diagonal of around 6.45mm, giving crop factors of 6.7x.
"There's not much image processing going on on the camera itself," he explains.
The FPGA handles the conversion of raw Bayer data to YUB — along with 12C communications for gain adjustment and white-balance correction.
Singh has given the camera a full write-up on his website Circuit Valley, and included schematics, photos, and plenty of information.
The engineer, based in Baden-Würteemberg in Germany, has also released the Gerber files for the PCBs, the STL files for the 3D printed parts, and the code to power everything on GitHub, licensed under the Creative Commons CC-BY 4.0 license.